TanMan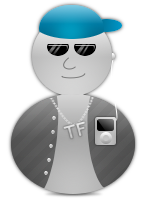 First topic message reminder :
This week's graphic contest I would like to see your graphic ability without using any resources such as brushes, renders, ect. Good Luck! And remember, participating always guarantees some T Money which will have some more uses very soon.
Size: Any
This time the prizes have increased! Good Luck!
Prizes:
550 T Money - 1st Place
350 T Money - 2nd Place
150 T Money - 3rd Place
50 T Money - Participation
Participants:
-Rok
-bob


Last edited by TanMan on 6/18/2010, 3:28 am; edited 2 times in total