1 T-Money 12/17/2009, 2:23 pm
TanMan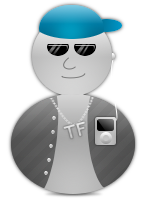 T-Money will be the spending cash for this forum. You'll get some for every post and thread and for other prizes and rewards.
T Money will be used for the promotional services when they roll out. And they will be used for anything else specified by me.
*Warning: The system may change later.
I just thought I'd tell everyone.
T Money for each post/topic:

Every post=5 T Money
Every topic=10 T Money


Last edited by TanMan on 4/30/2010, 5:03 am; edited 3 times in total