TanMan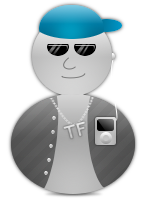 If you don't know anything about coding, come here and request your own custom HTML Homepage.
You are required to provide:
Colors (Or link to your forum for matching)
Images to be included
You may also request that a homepage of yours is edited, not created.
***When requesting, keep in mind that we as humans may create ideas that are hard to explain or recreate. Please be patient and give the most detailed explanation as you can.
>Because of the lack of staff, PSD to HTML is unavailable.
Current Cost: 100TM